Dear Friends,

You have been subscribed to receive periodic emails and other important updates from Monterey County Supervisor Jane Parker. If you like what you see, use the Forward to a Friend feature at the bottom of the email to share this with others who may be interested. If you'd prefer not to receive future emails, you may unsubscribe using the link at the bottom.
JOIN JANE ON FACEBOOK

Join Jane on Facebook for up to the minute updates about Jane's work on the Board of Supervisors, pictures of Jane in action, and invitations to Jane's events. You can find and add her as your friend by following the link below.
2010 HOT DRINKS AND HOT TOPICS WEEKLY MEETINGS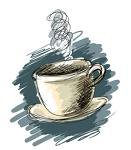 Would you like to talk to your County Supervisor? Want to learn more about County Government? You are invited to meet with Supervisor Jane Parker at HOT DRINKS AND HOT TOPICS every Monday evening before a Board of Supervisors meeting. In addition to reviewing interesting items from the Board agenda, she will chat about local issues, discuss your concerns, and listen to your ideas and suggestions. This regular meeting will be held at The Cherry Bean Coffeehouse at 332 Main Street in Oldtown Salinas on Monday's from 5:30pm – 6:30pm.
 


WHERE: The Cherry Bean Coffee House at 332 Main Street in Salinas
WHEN: Monday prior to Board meetings from 5:30pm - 6:30pm
Upcoming Dates include: March 1, 15, and 22,  April 5, 12, 19, and 26,  May 3, 10, 17, and 24,  June 7, 14, 21, and 28

*** There will be NO agenda review on March 8, March 29, or May 31 (since there is no Board meeting the following Tuesday.)
JANE'S COMMITTEE ASSIGNMENTS FOR 2010

In addition to representing the public interest every Tuesday at the Board of Supervisors meetings, County Supervisors also represent their constituents on many important Committees. For 2010, Supervisor Parker is the Vice-Chair of the Board of Supervisors and has also been appointed to serve on several committees, listed below. If you'd like to learn more about any of these committees check out the links to the website for each agency at www.janeparker.org/legislative-agenda.
 
Board of Supervisors Standing Committees
Alternative Energy and the Environment Committee
Equal Opportunity Committee
Fort Ord Committee
Health and Human Services Committee
Human and Labor Relations Committee
 
Board Ad-Hoc Committees
Ord Community Committee
Pacific Meadows Committee
 
Agencies, JPA's, and Miscellaneous Committees
AMBAG – Assn of Monterey Bay Area Governments Board of Directors
CASP – Community Alliance for Safety and Peace (alternate)
Children's Council of Monterey County
Arts Council for Monterey County
FORA – Fort Ord Reuse Authority Board of Directors
FORA – Fort Ord Reuse Authority Legislative Committee
Law Library Board of Trustees
Monterey Bay Unified Air Pollution Control District Board of Directors
Monterey Regional Waste Management Board of Directors
Monterey Regional Water Pollution Control Agency Bd of Directors (alt)
Restorative Justice Commission
CCAH – Central California Alliance for Health – Santa Cruz/Monterey/Merced Managed Medical Care Commission
Seaside Groundwater Basin Watermaster Board of Directors (alternate)
TAMC - Transportation Agency for Monterey County Board of Directors
TAMC - Transportation Agency for Monterey County Executive Committee

H1N1 FLU CLINICS

The Monterey County Health Department is offering the H1N1 flu vaccine free to people of all ages on a first come, first serve basis at the Alisal Health Center and Seaside Family Health Center. If your personal doctor is not able to provide the vaccine, you may want to visit your local Health Center to get vaccinated today.

For more information call the Flu Line at 796-1280.
COMMITTEE WEBSITES NOW ONLINE
Last year, Jane asked for complete Board Agendas to be made available online. Since that website (http://publicagendas.co.monterey.ca.us/) went live last April, the feedback has been fantastic. This year Jane requested that the agenda packets for all of the Board sub-committees be made available online. The Clerk of the Board tackled the challenge and is now hosting a website for each Board sub-committee that includes a list of meeting dates, the agenda packets, the staff contact, and other relevant information about each sub-committee.

The public is welcome to attend these meetings. You can also follow the committees' actions by requesting to be aded to the distribution list.


* * * * *
Supervisor Jane Parker welcomes direct communication with county residents. Please contact her office to share your thoughts and ideas about issues facing Monterey County.

Thank you for your interest in County Government. Working together, we can accomplish great things for our community.

Supervisor Jane Parker

Kristi Markey, Chief of Staff - markeyka@co.monterey.ca.us
Wendy Askew, Board Aide - askewwr@co.monterey.ca.us
Lori Chappell, Office Manager - chappellla@co.monterey.ca.us

Phone: (831) 883-7570
Fax: (831) 384-1839
Jane.Parker@co.monterey.ca.us
www.janeparker.org