Dear Friends,
You have been subscribed to receive periodic emails and other important updates from Monterey County Supervisor Jane Parker. If you like what you see, use the Forward to a Friend feature at the bottom of the email to share this with others who may be interested. If you'd prefer not to receive future emails, you may unsubscribe using the link at the bottom.
2010-2011 RECOMMENDED COUNTY BUDGET
The Board of Supervisors conducted a budget hearing on June 9th to review and discuss the recommended budget for 2010-2011. The 2010-2011 Monterey County Recommended Budget Book is available online, along with a copy of the budget presentation given at the June 9th meeting. Pages 39-54 of the budget presentation summarize the impact that reductions will have on the County. This 2010-11 budget includes significant reductions across all County departments, yet manages to maintain nearly all core programs serving County residents. The final adoption of the budget is scheduled for June 29th.

Supervisor Parker is pleased to recognize and thank local photographer Leigh Fitz for the artwork featured on the cover of the Budget Book.

"YOUR TOWN" PROGRAM TO FEATURE BREAKTHROUGH FOR MEN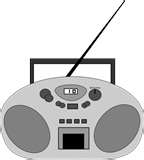 Did you know that Jane is a host on the Your Town Radio and TV Program every third Thursday of the month? You can catch her interviews with community leaders from 5:00 pm – 6:00 pm on the radio at 1240 AM, or TV channel 24, or online at www.ampmedia.org. Jane's June program, this Thursday June 17th, will feature Breakthrough for Men.

Breakthrough is a non-profit organization founded and created in 1987 by Fred Jealous, a community leader and teacher, to provide men with skills to free themselves from non-productive, painful, or abusive aspects of their lives. Over 1,000 men have participated in the Breakthrough program discovering their true power as men, and their full potential as fathers, husbands, partners, friends, and as leaders. Tune in this Thursday to learn more about Breakthrough for Men or visit their website at http://breakthroughformen.org.


JUDGE PRICE TO JOIN JANE AT HOT DRINKS AND HOT TOPICS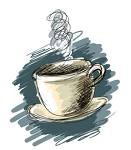 Jane is pleased to announce that Judge Jon Price, co-chair of the Community Alliance for Safety and Peace, will be joining her as a special guest on June 21st at Hot Drinks and Hot Topics. Then on August 30th Elliott Robinson, Director of Social and Employment Services will attend to join the conversation. Come hear about their efforts to support families, youth, and individuals through challenging times - and offer your ideas. Stay tuned for announcements about upcoming special guests!

Supervisor Jane Parker hosts a HOT DRINKS AND HOT TOPICS every Monday evening before a Board of Supervisors meeting. In addition to reviewing interesting items from the Board agenda, she will chat about local issues, discuss your concerns, and listen to your ideas and suggestions. This regular meeting is held at The Cherry Bean Coffeehouse at 332 Main Street in Oldtown Salinas on Monday's from 5:30pm – 6:30pm.

WHERE: The Cherry Bean Coffeehouse at 332 Main Street in Salinas
WHEN: Monday prior to Board meetings from 5:30pm - 6:30pm
Upcoming Dates include: June 21, and 28, July 12, and 26, August 23, and 30, and September 13, 20, and 27

There will be NO agenda review on July 5 or 19, August 2, 9, or 16, or September 6. (since there is no Board meeting the following Tuesday.)
SUMMARY OF COMMUNITY MEETING ON GPU5

Supervisor Parker's Community Meeting on GPU5 brought together nearly 30 people to discuss the status of the general plan update process, and issues regarding the latest draft which is referred to as GPU 5.

A report summarizing the presentations and discussions has been posted online at http://www.janeparker.org/community-meeting-on-the-general-plan-1.

GREAT CALIFORNIA SHAKEOUT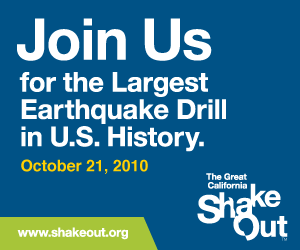 Join millions of Californians in the largest earthquake drill ever!

Major earthquakes may happen anywhere you work, live, or travel in California. The ShakeOut is our chance to practice together how to protect ourselves, and for everyone to become prepared. The goal is to save lives and prevent disasters from becoming catastrophes.The Great California Shakeout is planned for October 21st at 10:21am. Sign up today to participate at www.shakeout.org.

As a registered ShakeOut participant you will:

* Be counted in the largest earthquake drill ever!
* Be included on lists of who is participating in your area
* Be an example that motivates others to participate and get prepared
* Be updated with ShakeOut news and other information about earthquakes and preparedness

Invite everyone who matters to you to register and ShakeOut on October 21 at 10:21am. Everyone is welcome to participate - individuals, families, businesses, schools, government agencies and organizations!
JOIN JANE ON FACEBOOK

Join Jane on Facebook for up to the minute updates about Jane's work on the Board of Supervisors, pictures of Jane in action, and invitations to Jane's events. You can find and add her as your friend by following the link below.