Dear Friends,
You have been subscribed to receive periodic emails and other important updates from Monterey County Supervisor Jane Parker. If you like what you see, use the Forward to a Friend feature at the bottom of the email to share this with others who may be interested. If you'd prefer not to receive future emails, you may unsubscribe using the link at the bottom.
HOLIDAY OPEN HOUSE and FOOD BANK FUNDRAISER

Thank you to everyone who came out to join Supervisor Parker and her staff at a Holiday Open House and Fundraiser for the Food Bank of Monterey County last Tuesday. We are pleased to announce that the event raised $1,168 and an overflowing barrel of 177 lbs of food for the Food Bank.

Remember that the Food Bank can distribute $7 worth of food for every $1 donated! Visit www.food4hungry.org for more information.
2010 HOT DRINKS AND HOT TOPICS WEEKLY MEETINGS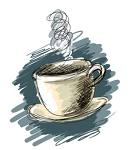 Take note of these upcoming changes to Jane's Weekly Agenda Review in 2010!

NEW Location! The Cherry Bean Coffeehouse at 332 Main Street in oldtown Salinas

NEW Day and Time! Monday's from 5:30 – 6:30pm

Starting in 2010, Agenda Review with Supervisor Parker will be expanded as a weekly community office hour - HOT DRINKS AND HOT TOPICS WITH SUPERVISOR JANE PARKER. In addition to discussing the upcoming Board of Supervisors Agenda, Jane will be available to have informal conversations about local issues, answer questions, discuss concerns, and listen to ideas and suggestions. With a calendar that is packed solid six weeks in advance, this weekly office hour provides Monterey County residents with regular and easy access to their elected representative.
INGRAM HOUSING FUND FOR MARINA RESIDENTS

The Ingram Housing Fund (IHF) provides eligible Marina residents with down payment assistance in the form of low interest, deferred payment loans for the purchase of homes in Marina. Interested parties may apply for loans from the Ingram Housing Fund concurrent with or prior to contracting to purchase a home within Marina City limits.

The Ingram Housing Fund Downpayment Assistance Program was created in 2006 with a $1.75 million settlement from the Cypress Marina Heights Limited Partnership. The ACTION Council for Monterey County is responsible for administering the Fund.

Marina residents who are interested in applying for a loan from the Ingram Housing Fund Downpayment Assistance Program should visit www.ingram housingfund.com for details and an application.
ALERT MONTEREY COUNTY

Monterey County and all Cities within the county have implemented an emergency notification system that will be used to contact County and City residents and businesses via recorded phone messages, text messages or e-mail messages in case of emergency. The system, called Alert Monterey County, will be used to notify residents and businesses of emergencies or critical situations and provide information regarding necessary actions, such as evacuations. The system utilizes the telephone companies' 911 database and is able to contact land-line telephone numbers, whether listed or unlisted. If the call is picked up by an answering machine, the system will leave a recorded message. If the number called is busy or does not answer, the system will redial the number in an attempt to deliver the message. The system is also TTY/TDD compatible.

Because the Alert Monterey County system uses the 911 database, only land-line numbers are automatically included in the system. If you have a cellular or Voice over IP number and would like to be notified on that device, or if you would like an e-mail notification, you must register those telephone numbers and your e-mail address by completing the registration form below. To register your cell phone and/or email address visit: www.alertmontereycounty.org
VOLUNTEERS NEEDED for Earn It! Keep It! $ave It!

Earn It! Keep It! Save It! trains volunteers to provide free tax preparation services to low income individuals and families. Volunteers help ensure that they receive any and all qualifying tax credits.

As the nation's most successful anti-poverty program, the Earned Income Tax Credit (EITC) and Child Tax credit enable individuals and working families to address basic needs, while also providing a platform for financial stability and long-term independence. Last year, Monterey County families claimed more than $375,000 in refunds. That's money that went back into the local economy and benefitted the community as a whole.

Volunteers Needed Now! In addition to tax preparers, volunteers are also needed to work as greeters, interpreters and site coordinators. No experience is necessary – Flexible hours – convenient locations - Free tax law and e-filing training for preparers - No liability to tax preparer.

Visit the United Way website at www.unitedwaymcca.org or call Erika Schoendorfer at 831 372-8026, x113 to learn how you can help!

* * * * *
Supervisor Jane Parker welcomes direct communication with county residents. Please contact her office to share your thoughts and ideas about issues facing Monterey County.

Thank you for your interest in County Government. Working together, we can accomplish great things for our community.

Supervisor Jane Parker

Kristi Markey, Chief of Staff - markeyka@co.monterey.ca.us
Wendy Askew, Board Aide - askewwr@co.monterey.ca.us
Lori Root, Office Manager - rootla@co.monterey.ca.us

Phone: (831) 883-7570
Fax: (831) 384-1839
Jane.Parker@co.monterey.ca.us
www.janeparker.org