Dear Friends,
You have been subscribed to receive periodic emails and other important updates from Monterey County Supervisor Jane Parker. If you like what you see, use the ''Forward to a Friend'' feature at the bottom of the email to share this with others who may be interested. If you''d prefer not to receive future emails, you may unsubscribe using the link at the bottom.
---
Instigator of Excellence Scholarship
Thanks to a very generous donation, Jane is excited
to announce the new "Jane Parker Instigator of Excellence Scholarship" for a graduating seniors who live in District 4, including Seaside, Sand City, Del Rey Oaks, Marina, and the Southwest portion
of Salinas.
Special consideration will be given to candidates who 
have served in an elected position during their High School career.

have worked to make their community a better place through their employment or volunteer efforts.

are engaged in local government, by attending and speaking at public meetings, writing letters to the editor, or serving on a volunteer government

commission.

are planning to attend Monterey Peninsula College or Hartnell College.
---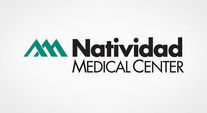 Health Care Reform and Governance Optimization
On Wednesday April 6, the Board of Supervisors and  Natividad Board of Trustees received a FANTASTIC presentation about the impact of Federal Health Reform on governance models for health care organizations. 
Mr. James Orlikoff, viewed as one of the top 25 most influential leaders in healthcare in the country, presented information on the context and substance of health care reform in a clear and interesting 3 hour forum.
If you are interested in understanding what action we need to take to ensure that Natividad Medical Center is ready for the changes that are coming, you'll want to watch this presentation. 
View the April 6th meeting online at:  http://monterey.granicus.com/ViewPublisher.php?view_id=5 
Learn more about Natividad Medical Center at http://www.natividad.com/

---
Bike Week Monterey County
To celebrate the National Bike Month, Monterey County Bike Week will take place on May 9-15, with FREE breakfast sites across the County on Bike-to-Work/School Day on Thursday, May 12. Other events, including bike vs. car challenge, local bicycle rides such as the bike to city council events and bicycling workshops, are also featured that week. These events promote bicycling as an economical, environmentally friendly and healthy transportation alternative. Nearly 4,000 bicyclists participated in the weeklong series of event last year.
For more information on how you can participate and register to win a laptop and other prizes, visit www.tamcmonterey.org/bikeweek. Give your pocketbook a break, put some fun in the old commute, and help us save the planet.
(Jane is on the Board of Directors of the Transportation Agency for Monterey County, the agency that is bringing Bike Week to Monterey County.)
---
Doug Smith joins Jane at Hot Topics on May 2nd 
A special guest will be joining us at Hot Drinks Hot Topics on May 2nd.  Doug Smith, who serves on the Water Resources Agency Board as the District 4 representative, will be joining Supervisor Parker to talk about water and the Regional Water Project. Smith teaches hydrology at CSUMB and is well-respected in the field of hydrology and groundwater issues.
---
Fort Ord Burns - Notification Program
The Fort Ord prescribed burn season begins July 1. Register with the Direct Notification Program to be notified when a prescribed burn is imminent, and when a prescribed burn is started.

If you registered for the direct notification program in 2010 or in previous years, you must re-register for the program in 2011 to receive notification.
---
* * * * *
Supervisor Jane Parker welcomes direct communication with county residents. Please contact her office to share your thoughts and ideas about issues facing Monterey County.

Thank you for your interest in County Government. Working together, we can accomplish great things for our community.



Kristi Markey, Chief of Staff - markeyka@co.monterey.ca.us
Wendy Askew, Board Aide - askewwr@co.monterey.ca.us
Lori Chappell, Office Manager - chappellla@co.monterey.ca.us

Phone: (831) 883-7570
Fax: (831) 384-1839
Jane.Parker@co.monterey.ca.us